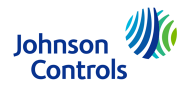 Regional Commissioning Engineer - Project Manager (m/f)
What you will do
We are seeking an access control, video surveillance and intruder alarm technically proficient individual with experience in installing and commissioning systems, project management, and leading network integration projects.
You will be managing electronic security projects across EMEA. This responsibility will include the technical review of designs, on-site and remote project kick-off meetings, technical support during project deployment, close out and commissioning of project upon completion. You will lead moderately complex projects for one of our key global strategic account in the EMEA region. You will provide account and system specific subject matter expertise with specific emphasis in the areas of project scope and definition, risk identification, project methodology, schedule management and project kick-off and hand over. You will support the control of project schedule, project cost, on site health and safety adherence, quality, and customer expectations/satisfaction at all times. You will be presenting to management and/or customers project updates, project cycle, and expected results.

How you will do it

Methodology - Understanding of Project Management Institute's (PMI) methodology and key knowledge areas; Integration, Scope, Time, Cost, Quality, Human Resources, Communications, Risk and Procurement Management.
Communication/Coordination - Responsible for communication and status reporting to project staff, customer and Johnson Controls management. Responsible for work plan, managing project resources, duty assignment, responsibilities, scope of authority and provides technical advice and problem resolution to all aspects of project.
Quality - Maintain full accountability to project quality; conducting inspections of worksite, ensuring workmanship meets Johnson Controls installation required quality standards and expectations.
Customer Service - Provide responsive, concise, and professional support to all customers and other personnel and ensures timely follow-up on all customer concerns and issues.
Technical Knowledge & Experience – Through experience on the installation and commissioning of access control, intruder alarm and CCTV systems you will be the technical lead for all regional projects.
What do we look for
2-4 years field technician experience in the electronic security industry
2-4 years working with SQL databases and network infrastructure
2-4 years commissioning engineer / field project management experience in the electronic security industry Skills:
Proven team leader capabilities and experience in dealing with large integrated security projects and programs
Must possess strong skills in communication, reporting, and effective writing; risk management/decision making skills; and strong problem-solving skills.
Ability to influence and interact with external (end user) customers.
Multiple language skills preferred (English and another)
Travel; 60% or as needed.
Starting from 2307EUR/month gross (plus a 13th month salary) based on relevant experience*
*This salary is our minimum advertised salary. We value each and every employee who joins Johnson Controls, therefore ensuring our compensation package aligns with your professional qualifications and competencies to the open position you are selected for.
If you are applying from abroad please research cost of living in Bratislava to establish your salary expectations.
Our benefits
Besides being a diverse, international working environment Johnson Controls offers opportunities for professional growth and future career prospects for future growth, a competitive salary, 13th salary, fully covered meal vouchers, monthly free workplace massage, winter vitamin package, onsite FIT days and a flexible benefit allowance so you can choose to tailor the rest of the benefits to suit your individual needs.
You will be based in our newly opened offices in the vibrant city center close to the river and Eurovea shopping center. The onsite facilities include a fitness center, coffee machines, canteen and nursery. If you are relocating to Bratislava to join JCI you will be eligible to receive a housing allowance to help you get your new life set up!
Who we are

At Johnson Controls, we're shaping the future to create a world that's safe, comfortable and sustainable. Our global team creates innovative, integrated solutions to make cities more connected, buildings more intelligent and vehicles more efficient. We are passionate about improving the way the world lives, works and plays. The future requires bold ideas, an entrepreneurial mind-set and collaboration across boundaries. You need a career focused on tomorrow. Tomorrow needs you.
Job Finance & Accounting
Primary LocationSK-Slovakia-Bratislava
Organization Corporate
Overtime Status-Non-exempt