Pregledavate arhivu oglasa objavljenih na www.posao.hr.
Ovaj oglas je istekao 26.05.2019. i više nije aktivan.
Sadržaj oglasa prikazan je isključivo u informativne svrhe.
Design Engineer - Smart Buildings (m/f)
- dana do isteka
Poslodavac:
Kategorija:
Mjesto rada:
Bratislava, Slovakia
Rok prijave:
26.05.2019.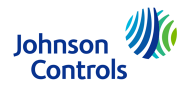 Design Engineer (m/f) - Smart Buildings - WD30068866100
What you will do
The Design Engineer (Smart Buildings) is part of the Building Technology & Solutions (BT&S) within Johnson Controls International (JCI). To support the growth of our Integrated Solutions business (Building Wide Systems Integration, Smart Building Solutions) we are seeking a seasoned Design Engineer to assist with development and design of network and low voltage system.
Projects focus on large commercial and institutional buildings across the JCI Portfolio, in vertical markets and industries such as healthcare, airports, government agencies, educational institutions, stadiums and office buildings. Such projects require designing Communication and Security Systems, Audio-video Installations, Building Management Systems and Controls (BMS). Our successful candidate will be based in our Bratislava Business Centre and be responsible for most European countries. We offer an opportunity to travel to customer sites for design meetings and presenting project designs.
General tasks include: support of sales teams, working closely with our existing client base, providing technical expertise both internally and externally, assessment of customer leads and management of their expectations. The Design Engineer takes a leadership role in engineering, process management, and/or financial tasks during the project development phase and demonstrates ability to lead development teams on large, complex and high-risk projects.

How you will do it:

Ensures proactive sales engineering design, development and profitable growth of our Integrated Solutions business which falls into three main categories: Network Infrastructure, Security Systems/BMS Integration with Building Apps and IT & Communication Applications design.
Supports sales across all vertical markets and lines of business in the assigned region. Development of bundled offers combining technology contracting and Integrated Solutions sales engagements in a fast paced, team oriented sales environment.
Organizes and prioritizes concurring tasks across numerous sales engagements by providing engineering support within the discovery, verify, present/propose, close and manage stages of the Johnson Controls sales process.
Provides support as the regional subject matter expert for all Integrated Solutions.
Supports and designs building automation and physical security solutions that require an IT Infrastructure and/or integration.
Partners with the sales team to conduct a needs assessment of customer requirements, critical areas, needs and budget.
Partners with the Integrated Solutions sales team to develop a scope of work and supporting documentation, to include conceptual solution options, diagrams, workflows and business cases to support a compelling winning solution.
Performs site surveys and walk-through of customer facilities/networks to further assist sales and engineering efforts .
Meets and interacts with customer IT staff for the purpose of gathering information for sales and engineering efforts.
Manages proposal activities, such as Request for Proposal/Information (RFP), (RFI), renewals and re-bids by providing edits and reviews of written solution plans and requirements.
Manages proposal process, including working with Legal, Human Resources, Finance and Proposal Development.
Provides scope definition and systems development assistance for our European Engineering Centre, outside partners and suppliers, electrical subcontractors and VARs including; scope, terms and conditions, bid forms, and contract reviews.
Builds up and Supports training for regional personnel on Integrated Solutions estimating tool sets.
Updates region estimating team on current processes, tools and material pricing.
Reviews the proposed solution designs with the estimating team, sales team and appropriate operations team to obtain mutual agreement.
Leads portions of the presentation to the C-level or economic client as needed by presenting the scope of work and functional demonstrations for all Integrated solutions.
Assists in training regional employees on the basics of wired and wireless Networks, Integrations and other key integrated application solutions, ensuring that the sales and operation teams understand our solutions and how to address customers' needs.
Represents the sales team in operational reviews of Integrated Solutions projects for final solution, costing estimate and operational risk assessment.
Works as a liaison with the Continental Europe IS Sales Management to ensure the latest best practices are incorporated within the client solutions.
Visits or spends time on customer project sites to assist and troubleshoot network related issues pertaining to Integrated Solutions as needed.
Qualifications

What we look for

Required:


Bachelor's Degree in Computer Science, Network Engineering, Engineering Technology or equivalent experience
Minimum of 3 years of experience in databases (structuring & integration) and network engineering
Knowledge of cloud solutions (e.g. Azure, AWS, Google) and Cybersecurity
Advanced German and minimum intermediate English
Strong customer management, problem solving and interdisciplinary collaboration skills
Preffered:


Building Management, Security systems, Network design & Engineering and RCDD knowledge are an advantage but Training will be provided
Engineering & Sales Engineering experience in the areas of LAN/WAN architecture, wireless, integration, IT & Communication applications and structure cabling, Software Apps and Cloud solutions
Additional languages an advantage
Salary compensation starting from 2 000 EUR/month gross with ability for adjustment based on relevant experience.
This salary is our minimum advertised salary. We value each and every employee who joins Johnson Controls, therefore insuring our compensation package aligns with your professional qualifications and competencies to the open position you are selected for.
Who we are
At Johnson Controls, we're shaping the future to create a world that's safe, comfortable and sustainable. Our global team creates innovative, integrated solutions to make cities more connected, buildings more intelligent and vehicles more efficient. We are passionate about improving the way the world lives, works and plays. The future requires bold ideas, an entrepreneurial mind-set and collaboration across boundaries.
You need a career focused on tomorrow. Tomorrow needs you.
Job: Engineering
Primary Location: SK-Slovakia-Bratislava
Organization: Bldg Technologies & Solutions
Overtime Status: Exempt