Pregledavate arhivu oglasa objavljenih na www.posao.hr.
Ovaj oglas je istekao 02.05.2019. i više nije aktivan.
Sadržaj oglasa prikazan je isključivo u informativne svrhe.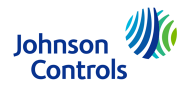 Senior Internal Auditor - WD30067238079
What you will do
We are looking for a Senior Internal Auditor to join our International Internal Audit Team, based in Bratislava, Slovakia, and supporting Johnson Controls businesses across EMEA. This is an excellent opportunity for experienced auditors from across Europe who are looking to kick-off their careers towards a business finance role.
The Senior Internal Auditor is an advanced auditor role that reports directly to the Manager Internal Audit and is responsible for planning, supervising and executing evaluations of internal controls, financial and management reporting, operational effectiveness, and business systems at Johnson Controls locations across EMEA and globally.

How you will do it:

Proactively plan and lead financial, operational, compliance audits and special projects throughout the EMEA region.
Define the specific objectives, theory and scope of audit work to be performed, including the risk analysis and audit programming and ensure that the audit approach and work program addresses the highest risk areas given the time available.
Assist in the coordination of relevant international audit activities with the independent public accountants.
Analyze processes and data and assess level of compliance with applicable procedures, adequacy of controls, efficiency and effectiveness of operations and accuracy of reported information and determine if subsidiaries are complying with important local laws and regulations.
Discuss audit findings with lead auditors and management of the audited unit and complete work papers appropriate to the type of assignment.
Assist in conducting reviews of hardware, software and data in terms of security, management, and data integrity and become involved with special projects such as investigations, acquisitions, and re-engineering teams.
Demonstrate an understanding and application of the International Standards for the Professional Practice of Internal Auditing (IIA) and the Institute of Internal Auditors Code of Ethics.
Qualifications

What we look for:

Required:
Bachelor's or Master's Degree in Accounting or equivalent combination of qualification and experience
4-6 years of recent auditing experience or a combination of audit and accounting and finance experience of which minimum 3 years must be from audit, a significant portion of it on site in Europe. Experience should be with a public accounting or industrial firm with significant exposure to multinational operations
Strong knowledge of internal control theory, major import/export and other important laws and regulations and current GAAS and GAAP. This knowledge must cover the EMEA region
Strong skills in cost, inventory and revenue recognition accounting, including financial, operational and control areas. Strong knowledge of accounting for long term construction and facilities management contracts and related service
Fluency in English required
We are looking for candidates with broad industry experience (e.g. manufacturing). Candidates who have experience with only financial service organization or financial services clients will not be suitable
For this position candidates experience with financial services and other industries will be considered.
Preferred:
Advanced degrees related to business and management.
Professional certifications such as CPA, CIA, CMA, and CISA, or similar international certifications.
Strong ability to highlight and communicate opportunities for improvement within the organization including increasing profits through better control over its investments, systems, activities and decision making.
Reasonable familiarity with current computer and network technology.
Possess excellent written and oral communications skills. Interact well with different people and able to work in a multi-cultural environment.
Possess a high energy level and strong work ethic with a commitment to continuous improvement in a dynamic and changing environment that strives to exceed expectations.
Possess strong leadership skills and ability to work in a team environment
Benefits:
Besides a very pleasant and
international work environment
Johnson Controls offers various opportunities for
future growth, a competitive salary, monthly bonus
, fully covered
meal vouchers
, monthly free
workplace massage
, winter
vitamin package
, onsite FIT days and
a flexible benefit allowance
so you can choose to tailor the rest of the benefits to suit your individual needs.
You will be based in our newly opened offices in the vibrant city center close to the river and Eurovea shopping center. The onsite facilities include a fitness center, coffee machines, canteen and nursery. If you are relocating to Bratislava to join JCI you will be eligible to receive a housing allowance to help you get your new life set up!
Starting from 2500 EUR/month gross (plus a monthly bonus) based on relevant experience
This salary is our minimum advertised salary. We value each and every employee who joins Johnson Controls, therefore insuring our compensation package aligns with your professional qualifications and competencies to the open position you are selected for.
Who we are
At Johnson Controls, we're shaping the future to create a world that's safe, comfortable and sustainable. Our global team creates innovative, integrated solutions to make cities more connected, buildings more intelligent and vehicles more efficient. We are passionate about improving the way the world lives, works and plays. The future requires bold ideas, an entrepreneurial mind-set and collaboration across boundaries.
You need a career focused on tomorrow. Tomorrow needs you.
Job: Finance & Accounting
Primary Location: SK-Slovakia-Bratislava
Organization: Corporate
Overtime Status: Exempt