Pregledavate arhivu oglasa objavljenih na www.posao.hr.
Ovaj oglas je istekao 26.10.2019. i više nije aktivan.
Sadržaj oglasa prikazan je isključivo u informativne svrhe.
SAP Technical Architect Manager (m/f)
- dana do isteka
Poslodavac:
Kategorija:
Mjesto rada:
Neuhausen, Switzerland
Rok prijave:
26.10.2019.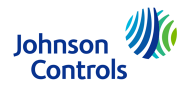 SAP Technical Architect Manager (m/f)
What you will do
Our Enterprise SAP Center of Expertise is looking for an experienced professional to join their team as SAP Technical Architect Manager. This person will be responsible for managing, developing and maintaining the overall technical architecture for JCI SAP systems consistent with JCI policies. He/she will globally manage 5 or more direct reports comprising of consultants and be responsible for management of the work in all technical areas of the Architect Team, upgrading existing and supporting new projects/implementations.

How you will do it

Manage and direct the work in the technical areas of the SAP COE, upgrades, hardware migrations, and existing and new projects/implementations. Ensure the SAP technical/NetWeaver architecture meets business platform requirements. Track SAP infrastructure and technical developments and report status to functional teams. Manage incoming technical requests from functional teams. Manage work through internal shared service organizations (Enterprise Data Center) and external 3rd parties.
Monitor and maintain SAP systems environments for optimum performance and be proactive in identifying potential problems (environments include Sandbox, Development, QA and Production). Perform core Basis functions (e.g., corrections, support packs, kernels, transports).
Mentor and train Architect team to perform daily duties.
Design, develop, and manage complex technical project plans for project and support operations.
Assist with reviewing custom code, analyzing the impact of the proposed technical solutions. Responsible for developing and modifying SAP technical strategies, lead problems resolutions and document issues and resolutions.
Through strong interpersonal skills, establish strong working relationships with both technical and non-technical members of staff, be sensitive when introducing new technologies and methodologies to established groups and products, but have the conviction to push through technologies that are in the best interests of the company.
Lead technical project through strong planning, project management skills, and directing work through a matrix delivery and support organization.
Must have excellent speaking, written, and presentation skills to articulate SAP technical strategies to leaderships and projects proposals.
Excellent analytical and solution design skills required to design solutions for various functional, technical requirements, and enhancements.
Lead aggressive problem diagnosis and creative problem solving skills on highly complex problems including SAP performance tuning providing highest customer services to internal customers and end user community.
Design SAP landscape for upgrades projects for SAP S/4Hana, ECC, ITS, NetWeaver, Enterprise Portal, Business Warehouse, SLT, MDG, Fiori, SRM, and related SAP modules.
Provide expertise knowledge in SAP: S/4Hana ECC Enterprise Portal (EP), SNC, SD, BI, MDG, Solution Manager Installation Planning, Software Installation, Support Packs, and Upgrades on latest NW stack
Provide solutions and directions based on past experience and strong understanding with integration of components NW/PI, BI/BW, EP, ECC, S4/Hana, SRM, and SLT.
Experience with Enterprise Data Interchange(EDI) IDOC SAP ALE technology (RFC, IDOC, etc.).
Qualifications
What do we look for
Bachelor degree in Computer Science / MIS from an accredited university
Over 5 Years SAP BASIS experience
Minimum 5 years SAP personnel management experience for technical resources
Experience with at least 2-3 Full Life Cycle implementations, preferably with Global Template/Rollout Methodology
Proven project management experience in managing system setup in matrix or shared service organizations
Understanding of SAP and Portal authentication with Microsoft Active Directory / LDAP
Understanding of SAP Portal Content Admin, System Admin and User Admin
Understanding integrating SAP Portals with WebSphere Portal, Siteminder and Kerberos. (a Plus)
Proven experience in SAP performance and availability monitoring
Experience designing and utilizing Service-Oriented architectures (SOA)
Very strong technical skills in UNIX (HP-UX 11.3), Suse, and Red Hat Linux, Windows Servers, and ORACLE Database. Expertise in handling application related issues at the OS level in Unix and Linux
Multiple installs and support on SAP systems with Oracle DB, SQL Server, Hana
SAP technical architecture skills
Experience developing and enforcing standards: Technical architecture, environment, etc.
Candidate must be well organized and capable of handling numerous priorities.
Demonstrated ability to develop and implement customer-focused processes & procedures
Excellent people skills with ability to develop and maintain professional relationships
Proficient in MS Office Excel, PowerPoint, and Projects
Preferred Qualifications
5 -7 years Oracle Database administration experience
SAP and/or BASIS Administration and/or Oracle DBA certification
Experience in managing Windows 201X operating systems
Experience in the Manufacturing-Consumer Products industry
Hands on experience in Visual administrator & Configurations tool
Prior implementation experiences: in the following Business Packages S4/Hana, S/4 HANA for BW, ECC, BW, MDG
Advanced knowledge and experience in SAP security (including creating and managing SAP Security roles, profiles. SSO, and CRM, EP, SNC configuration, etc.)
SOA background/experience (a Plus)
Understanding of WebSphere integration technologies
Who we are

At Johnson Controls we're shaping the future to create a world that's safe, comfortable and sustainable. Our global team creates innovative, integrated solutions to make cities more connected, buildings more intelligent and vehicles more efficient. We are passionate about improving the way the world lives, works and plays. The future requires bold ideas, an entrepreneurial mind-set and collaboration across boundaries. You need a career focused on tomorrow. Tomorrow needs you.
Job Information Systems
Primary Location CH-SH-Neuhausen
Organization Corporate
Overtime Status-Exempt