Pregledavate arhivu oglasa objavljenih na www.posao.hr.
Ovaj oglas je istekao 14.12.2017. i više nije aktivan.
Sadržaj oglasa prikazan je isključivo u informativne svrhe.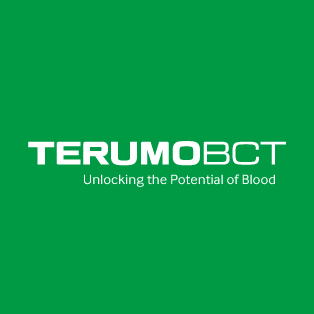 Join Terumo BCT as we Unlock the Potential of Blood. We are a global leader in blood component, therapeutic apheresis and cellular technologies, delivering products, services and solutions for customers and their patients worldwide.

As the largest medical device manufacturing company headquartered in Colorado, we serve customers in 120 countries with more than 5000 associates around the world.

Our award-winning culture embraces:
Leading technology through innovation and R&D
Wellness programs
Commitment to quality
An environment that values individual contributions
A philosophy of intentional growth
Each associate has a positive impact on our future by:
Connecting to the lives of the patients we ultimately serve
Growing through professional and leadership development activities
Sharing company success through incentive plans
Currently we are looking for an
REGIONAL MANAGER
for Croatia & Slovania
JOB SUMMARY
Is accountable for driving the in region Terumo BCT distributor to achieve Terumo BCT business goals and for providing planning, leadership, growth and direction for Terumo BCT distributor within the region. Acts as the key communication link between the distributors and internal organization.
Under the direction of the Country Manager operates with a high degree of autonomy and self-motivation to establish the regional plans and activities, forecasting and coordination between the Distributors and Terumo BCT departments.
YOUR RESPONSIBILITIES?
Commercial
Implement and translate EMEA business strategy into regional plans, target/setting, forecasts, business reviews on a weekly, monthly & quarterly basis and overall business efficiency.
Support Country/region operating profit, sales volume, market penetration and overall commercial objectives
Manage the relationship with the distributors:

Translate company strategy into actionable plans to fulfil local customers needs and requirements
Is accountable for the sales process execution in the region in accordance to company's sales practices and processes (RACI Model) (see enclosed)
COMMUNICATION
Management of communication channels, bottom up and top down flow of information throughout the cross functional team, the business, its customers and distributors
Work cross-functionally and across the organization (territories & departments)
Responsible for coordinating trainings and implementations in region.
Coordinate local trade shows with the Distribution Market Manager (Marketing)
LEADERSHIP
Works closely with distributors to drive the area's sales goals. Ensure that distributor's staff has the right coaching, tools and material in order to deliver outstanding performance.
Ability to enthuse, manage and motivate the distributors to exceed targets.
Personal and Professional Development - maintain a high level of sales and managerial skill, knowledge and ability.
Provides input to analyze, direct and review product offerings, competition and market strategies and programs.
Translate regional business strategy into plans, support forecasts, business reviews on a weekly, monthly and quarterly basis and focus on business efficiency in the region.
WHO ARE WE LOOKING FOR?
Bachelor's degree in Business, Economics or in Life Sciences
5 years sales work experience in the specific region and experience with managing distributors.
Understands the BCT market, including customer/business issues, alliances, trends, and competitive issues.
Demonstrated advanced selling skills & sales techniques
Ability to manage and develop Terumo BCT distributors towards the regional sales plan.
Candidates must have and/or show a desire and/or have knowledge of leadership and managerial skills.
Language skills: English, Croatian, Slovenian desired.
Strong business and financial acumen
High interpersonal skills and demonstrated ability to interact in a positive, influential manner with customers and colleagues.
Contribute to successfully conclude large BCT sales deals within the region
Has demonstrated leadership and managerial skills.
ADDITIONAL INFORMATION
Based: – Home office in Croatia
Reporting to: Country Manager CIS & CEE
travel up to 70%
Apply via e-mail: recruitmentEMEA@terumobct.com