Pregledavate arhivu oglasa objavljenih na www.posao.hr.
Ovaj oglas je istekao 13.07.2019. i više nije aktivan.
Sadržaj oglasa prikazan je isključivo u informativne svrhe.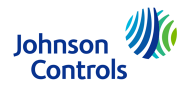 OTC Director (Order to Cash, Credit & Collections, AR) (m/f) - WD30072043137
What you will do
The Order to Cash (OTC) department`s responsibility covers all processes related to receiving, processing and fulfilling customer`s requests for goods or services. The Order to Cash department is continuously working on improvements and process enhancements to fulfill our customer`s requirements in highest quality to ensure customer satisfaction.

As a Director, you will take full responsibility for the timely and accurate reporting of financial results and achieving yearly profit plan financial targets. You will set up the structure to support ongoing activities, managing, motivating and developing team members. You will also be expected to deliver department's continuous quality improvements on financial reporting and control environment.

How you will do it:

Leading, motivating and developing the OTC organization
Achieving FY Profit Plan financial targets
Monitoring the performance and quality of the activities performed by the OTC department based on agreed measurable (KPI´s) ensuring a timely reaction to any missed KPI targets
Continuously develop an effective team structure
Robust Talent Management; create and develop successions plan to help attract and retain talent within the OTC organization
Proactively engage with senior level stakeholder and develop relationships up to VP and President level
Ensure a high standard of customer service and satisfaction is maintained
Lead of initiatives to improve profitability through continuous improvement and or cost optimization
Guaranteeing compliance with policies, procedures, SOX for all Team / Group Members
Ensuring the timely reporting of key financial information
Ensuring ethical and accounting principle compliance
Ensuring that external partners (e.g. PWC) and regional partners receive accurate and timely information
Ensuring complete, accurate and timely processing of daily transactional volume
Qualifications

What we look for:

Bachelors or Masters
Experience working in a large corporate international organization
5-10 years as a senior manager, with a proven track record of leading and developing large scale Credit and Collections teams with an OTC organization
Ability to drive team performance through periods of change and transformation
Can proactively develop and enhance relationships with key senior level business stakeholders within a complex matrix organization
Has a strong customer focus and is able to identify and take advantage of opportunities to improve processes and customer satisfaction
Excellent communication, organizational and strategic planning skills
Must have a fluent level of English
Starting from 6000EUR/month gross (plus an ongoing monthly bonus that starts after your first 6 months) based on relevant experience*
*This salary is our minimum advertised salary.
We value each and every employee who joins Johnson Controls, therefore ensuring our compensation package aligns with your professional qualifications and competencies to the open position you are selected for.
If you are applying from abroad please research cost of living in Bratislava, Slovakia to establish your salary expectations.
Please apply using an English version of your CV.
Our benefits
Besides being a diverse, international working environment Johnson Controls offers opportunities for professional growth and future career prospects for future growth, a competitive salary, fully covered meal vouchers, monthly free workplace massage, winter vitamin package, onsite FIT days and a flexible benefit allowance so you can choose to tailor the rest of the benefits to suit your individual needs.
You will be based in our newly opened offices in the vibrant city center close to the river and Eurovea shopping center. The onsite facilities include a fitness center, coffee machines, canteen and nursery. If you are relocating to Bratislava to join JCI you will be eligible to receive a housing allowance to help you get your new life set up!
Who we are
At Johnson Controls, we're shaping the future to create a world that's safe, comfortable and sustainable. Our global team creates innovative, integrated solutions to make cities more connected, buildings more intelligent and vehicles more efficient. We are passionate about improving the way the world lives, works and plays. The future requires bold ideas, an entrepreneurial mind-set and collaboration across boundaries.
You need a career focused on tomorrow. Tomorrow needs you.
Job: Finance & Accounting
Primary Location: SK-Slovakia-Bratislava
Organization: Corporate
Overtime Status: Exempt