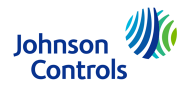 Engineer - 166062
What you will do
Under general direction, supports the sales team by assisting with pre and post sales activities on project opportunities. Although the role is primarily weighted with execution of our security and fire systems, the ratio of pre and/or post sales activities will vary based on assignments.

Pre-sales activities include, but are not limited to; system configuration validation, systems and unit selections as well as bidding, application and pricing. This role will receive direction, coaching and support from assigned managers.

Post sales activities include project execution that is profitable, accurate, on-time, within the scope of the contract and in alignment with customer expectations. Develops and provides detailed engineering information and submittals to communicate design, configuration, operating and installation requirements to customers, consultants, Johnson Controls service, and necessary subcontractors. Works with assigned sales and support team to maintain an effective balance between customer satisfaction and project financial results when performing pre-sale and/or post sale duties.

How you will do it

Provides technical support, selections and estimating support to Account Execs and supports team members during project design or proposal phase.
Supports detailed estimating of projects for Account Execs to finalize and present to clients. Validates assumptions made during proposal and development phase. Builds a detailed cost estimate and scope of work for assigned projects in conjunction with Sales. Assists in preparing proposals and other customer communication documents.
Prepares customer proposals and quote letters for assigned projects. Includes project takeoffs, specification review, special quote generation and RFQ and RFI issuance
Supports efforts to respond quickly through timely selections, specifications, sequences, drawings and review of documents as required.
Works closely with team leaders to manage backlog execution, schedule and forecast execution of projects.
Interprets engineering drawings and specifications in order to develop and provide designs in compliance with contract drawing, site coordination, and site installation requirements.
Follows standardized design and scope procedures and complies with ISO-9001 processes.
What we look for
1-2 years Engineering experience preferably in low voltage electrical
Engineering graduates will also be considered
CAD experience is preferred
Candidates who can also speak German or French would be preferred
Ability to work independently and as part of a team.
Good organizational skills with attention to detail.
Interpersonal skills to effectively communicate with both internal and external customers.
Demonstrated ability to simultaneously manage a large and diverse number of projects with professionalism, cooperation and persistence.
Starting from 1150EUR/month gross (plus a 13th month salary) based on relevant experience*
*This salary is our minimum advertised salary. We value each and every employee who joins Johnson Controls, therefore ensuring our compensation package aligns with your professional qualifications and competencies to the open position you are selected for.
If you are applying from abroad please research cost of living in Bratislava to establish your salary expectations.
Our benefits

Besides being a diverse, international working environment Johnson Controls offers opportunities for professional growth and future career prospects for future growth, a competitive salary, 13th salary, fully covered meal vouchers, monthly free workplace massage, winter vitamin package, onsite FIT days and a flexible benefit allowance so you can choose to tailor the rest of the benefits to suit your individual needs.
You will be based in our newly opened offices in the vibrant city center close to the river and Eurovea shopping center. The onsite facilities include a fitness center, coffee machines, canteen and nursery. If you are relocating to Bratislava to join JCI you will be eligible to receive a housing allowance to help you get your new life set up!
Who we are

At Johnson Controls, we're shaping the future to create a world that's safe, comfortable and sustainable. Our global team creates innovative, integrated solutions to make cities more connected, buildings more intelligent and vehicles more efficient. We are passionate about improving the way the world lives, works and plays. The future requires bold ideas, an entrepreneurial mind-set and collaboration across boundaries. You need a career focused on tomorrow. Tomorrow needs you.
Job Engineering
Primary LocationSK-Slovakia-Bratislava
Organization Bldg Technologies & Solutions
Overtime Status-Non-exempt
To all recruitment agencies: Johnson Controls does not accept unsolicited agency resumes/CVs. Please do not forward resumes/CVs to our careers email addresses, Johnson Controls employees or any other company location. Johnson Controls is not responsible for any fees related to unsolicited resumes/CVs.