Pregledavate arhivu oglasa objavljenih na www.posao.hr.
Ovaj oglas je istekao 16.01.2020. i više nije aktivan.
Sadržaj oglasa prikazan je isključivo u informativne svrhe.
Analyst Data Analytics - Information Risk (m/f)
- dana do isteka
Poslodavac:
Kategorija:
Mjesto rada:
Bratislava, Slovakia
Rok prijave:
16.01.2020.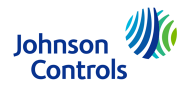 Johnson Controls is powered by your talent. We are the power behind the customer mission. Together we are building a world that's safe, comfortable and sustainable. Our diverse global team creates innovative, integrated solutions to make cities more connected, buildings more intelligent and environments more comfortable and secure. We are all about improving outcomes for our partners. Tomorrow needs your talent. Tomorrow needs you. So let's talk today.
Analyst Data Analytics, Information Risk (m/f)
WD30087104329 - Bratislava, Slovakia
What you will do
Analyst, Information Risk Reporting will be part of part of the Global Information Security (GIS) function, specifically the newly established Risk Reporting Program. This program is global and will be responsible for developing and publishing key operating metrics that demonstrate the effectiveness of the GIS Program and provide assurance of the organization's ability to maintain confidentiality, availability, and integrity of the information and technology assets governed by the GIS Program.

Under the direction of the Information Security Risk Reporting Senior Manager, this role collaborates closely with cross-functional stakeholders and supports the design and publishing of Key Performance and Key Risk Indicators. This role will serve in functional and technical support capacities, and will convert security-related technical data from multiple data sources security into consumable reporting. This position requires strong communication abilities, as it engages with cross-functional business partners, team members, and leadership across the organization.

How you will do it

Serves as technical support for the team, combining security data from numerous data sources that are typically used in security and risk operations to identify performance trends, gaps, and opportunities for improvement
Gathers reporting requirements from stakeholders, enables reporting options through different graphical layouts, and generates on-going reporting
Supports ad-hoc requests and generates on-demand reporting
Addresses data quality issues to drive metric and performance consistency and accuracy
Presents information and reports in formats that are easily understood and consumed by end-users with a specific focus on driving end-user understanding and creating clarity
Automates collection and correlation of security data to meet regular weekly, monthly, quarterly, and yearly reporting cycles
Leverages tools and technologies including Splunk and ServiceNow to generate reporting and create insight on the operating performance of IT control activities
Applies management and analytics best practices
Qualifications
What do we look for
Required
2 years' experience in IT Data Management & Analytics and/or Cybersecurity Operations, IRisk Reporting
Experience with data correlation methods and platforms
Experience constructing reports and dashboards to inform decision makers on operational performance
Excellent verbal, written, and interpersonal communication skills including the ability to communicate security concepts to both technical and non-technical audiences
Strong consultative skills, with the ability to advise and consult with business and technical professionals
Strong teaming skills incorporating cross-functional teams, peer relationships, informing, and understanding and appreciating differences
Strong prioritization, presentation, and facilitation skills, demonstrated ability to effectively manage multiple tasks and priorities and drive change across a complex organization, through multiple stakeholders
Preferred Qualifications
Prior experience working with Splunk or Power BI
Familiarity with ServiceNow and CMDB
Senior level of knowledge in the area of Security Operations, especially SIEM, eGRC
General level of knowledge in Governance, Information Security Risk, and Compliance functional areas
CRISC (Certified in Risk and Information System Control) Information Security Auditor, CISM (Certified Information Security Manager), CISSP (Certified Information System Security Professional) or similar industry certification
Our benefits

Besides a very pleasant and international work environment Johnson Controls offers various opportunities for future growth, a competitive salary, monthly bonus, fully covered meal vouchers, monthly free workplace massage, winter vitamin package, onsite FIT days and a flexible benefit allowance so you can choose to tailor the rest of the benefits to suit your individual needs. You will be based in our newly opened offices in the vibrant city center close to the river and Eurovea shopping centre. The onsite facilities include a fitness center, coffee machines, canteen and nursery. If you are relocating to Bratislava to join Johnson Controls you will be eligible to receive a housing allowance to help you get your new life set up!
Salary starting from 1500 EUR/month gross based on relevant experience.
This salary is our minimum advertised salary. We value each and every employee who joins Johnson Controls, therefore ensuring our compensation package aligns with your professional qualifications and competencies to the open position you are selected for.
Who we are

At Johnson Controls we're shaping the future to create a world that's safe, comfortable and sustainable. Our global team creates innovative, integrated solutions to make cities more connected, buildings more intelligent and vehicles more efficient. We are passionate about improving the way the world lives, works and plays. The future requires bold ideas, an entrepreneurial mind-set and collaboration across boundaries. You need a career focused on tomorrow. Tomorrow needs you.
Job: Information Systems
Organization: Corporate
Overtime Status: Exempt
Functions: IT-Consulting
Statute: Permanent full-time
Experience: Entry level