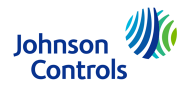 RPA Developer (m/f)
Robotics Process Automation became a strong and significant part of the business strategies that are formed by Leaders in the market. We in the RPA Center of Excellence (CoE) are the go-to experts who help the business to challenge, shape and improve ways of working on a daily basis. Our vision is not just to automate transactional tasks using macros and RPA.
We strive to enable the business to benefit from AI, machine learning and algorithmic business solutions. Each one of us plans our learning curve and educational roadmap with respect to the areas where we want to improve ourselves. We dream big, do you?

What you will do
The RPA Developer is a crucial role for our Bratislava Business Center that conducts research, performs analyses to develop, design, and verify new products and processes. You will Collaborates with others to design and test new products and processes with a potential to lead on specific projects.
This position will suit Developers or Software Engineers with experience of RPA tools such as Blue Prism (preferable), UiPath, Automation Anywhere and NICE (experience with other RPA tools will be considered). Our RPA solutions will eventually evolve to Artificial Intelligence (AI), we would be happy to consider AI Engineers whose knowledge and experience can help drive this journey. We would also consider Python Engineers who are open to transitioning into the world to RPA and AI.

How you will do it

Creates and work to a technical design to develop the automation of JCI internal business processes.
Is focused on development and technical excellence of the automated solutions together with their replicability factor
Creates supporting technical documentation: SDD, Code Review, ODI and Operational Handbook
Keeps the RPA CoE Delivery Lead up to date with the status of development, issues and impact on related development / projects
Develops and delivers automated processes to quality and agreed specifics within the Enterprise CoE operating procedures, creating reusable knowledge assets for each automation project
Is responsible for L2 & L3 maintenance activities
Utilizes Agile methodology to deliver projects, working alongside the business users, SMEs, Analysts and CI Team to understand, assess, replay and deliver business process automations to agreed specs - meeting business requirements
Ensures bot documentation is well maintained
Ensures quality of coded components by performing thorough unit testing
Works collaboratively with business teams during the UAT phase to fix assigned bugs
Reports status, issues and risks to all Stakeholders on a regular basis
Improves skills in automation products by completing certifications and self-studying next generation topics of AI, OCR and machine learning
Qualifications
What do we look for
Required
Experienced RPA Developer with at least 1 year of proven RPA project delivery
Experience of RPA tools such as Blue Prism (preferable), UiPath, Automation Anywhere and NICE (experience with other RPA tools will be considered)
Python Programmers will also be considered
Great knowledge of code troubleshootingGood verbal and written communications skills
English language to a business proficiency level
Strong problem-solving skills: able to logically break down a problem into smaller manageable parts to solve
Excellent troubleshooting and good communication skills
Self-motivated, team player, action and results oriented
Preferred
RPA, Project Management, Agile or Scrum certification(s)
Bachelor Degree in Engineering or Computer Science or related technical fields
Understanding of IT Service Management and Change Management
Understanding of programming concepts and a programming background in any coding language (.NET, VBA, SQL, HTML, C#)
Knowledge of MS Power BI, SharePoint and JIRA proficiency
Experience in Optical Character Recognition (OCR) software, Chatbots, Artificial Intelligence and machine learning
Understanding of basic object-oriented concepts
Great networking skills and the ability to influence outside of own team
SQL proficiency
MS PowerBI, Sharepoint and JIRA proficiency
Experience in OCR, Chatbots and machine learning
Training
In this role you will be encouraged to improve and develop your knowledge through on-going training and achieving certifications in areas such as Blue Prism, Agile, Scum, Product Management etc. The successful candidate will also enjoy the benefit of developing their skills in AI as our Automation journey evolves in the future.
Starting from 2000 EUR/month gross (plus an ongoing monthly bonus that starts after your first 6 months) based on relevant experience*
*This salary is our minimum advertised salary. We value each and every employee who joins Johnson Controls, therefore ensuring our compensation package aligns with your professional qualifications and competencies to the open position you are selected for.
If you are applying from abroad please research cost of living in Bratislava to establish your salary expectations.
Please apply using an English version of your CV.
Our Benefits
Besides being a diverse, international working environment Johnson Controls offers opportunities for professional growth and future career prospects for future growth, a competitive salary, fully covered meal vouchers, monthly free workplace massage, winter vitamin package, onsite FIT days and a flexible benefit allowance so you can choose to tailor the rest of the benefits to suit your individual needs.
You will be based in our newly opened offices in the vibrant city center close to the river and Eurovea shopping center. The onsite facilities include a fitness center, coffee machines, canteen and nursery. If you are relocating to Bratislava to join JCI you will be eligible to receive a housing allowance to help you get your new life set up!
Who we are

At Johnson Controls, we're shaping the future to create a world that's safe, comfortable and sustainable. Our global team creates innovative, integrated solutions to make cities more connected, buildings more intelligent and vehicles more efficient. We are passionate about improving the way the world lives, works and plays. The future requires bold ideas, an entrepreneurial mind-set and collaboration across boundaries. You need a career focused on tomorrow. Tomorrow needs you.
Job Innovation & Technology
Primary Location SK-Slovakia-Bratislava
Organization Corporate
Overtime Status-Exempt