Pregledavate arhivu oglasa objavljenih na www.posao.hr.
Ovaj oglas je istekao 03.10.2018. i više nije aktivan.
Sadržaj oglasa prikazan je isključivo u informativne svrhe.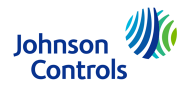 Robotics Process Automation Senior Developer - 165319
What you will do
RPA Senior Developer has responsibility for developing and delivering automated processes plus reporting their projects' status to the Head of Robotics. Furthermore RPA Process Developer will work on change requests to adjust existing automated solutions. Scope of automations are transactional Finance SSC processes (Accounts Payable, Accounts Receivable, and Record to Report). Also will train and support other developers in delivery of automated solutions.

How you will do it

Comprehend from Subject Matter Expert how current process works
Work with SME to create a proper process and RPA (Robotics Process Automation) documentation
Create the new objects and processes in Blue Prism developer environment
During development follow the Best Business Practices standard JCI process and object usability
Process Developer is responsible for scheduling UAT testing and coordinating with the SME & Operations Manager.
The Process Developer, at the end of development, will update all necessary process and robotics documentation.
Process Developer is responsible for publishing results, output and the Audit Log of UAT testing and is to be completed in the UAT document and revised by Operation Manager if needed.
Process Developer submits all approved worksheet and release note documents to the Release Manager for deployment into RPA production.
Responsible for notifying the SME & Process Controller of scheduled time for the robo's to run.
Receives communication on upgrades, outages and patches of IT systems and evaluates whether their modelled processes will require modification.
Tracking on RPA SharePoint Project status site current state and progress of project during all developing.
Reporting issues, breaks, risks, improvements to Operational Manager or Delivery Leader
Trains other Developers in Blue Prism SW
Reporting issues, breaks, risks, improvements to Operational Manager or Delivery Leader.
Problem solving issues that arise in day to day running of Blue Prism processes and providing timely responses and solutions as required.
Supervising on all process development.
Revising documentation from Developers.
Revising process by Pre-UAT code checklist.
Provide UAT testing for Developers.
Revising Release process and moving forward and communicate with Release manager.
What we look for
Essential
Knowledge of Blue Prism/UiPath Robotics SW - at least three years active work
A track record in the successful delivery and support of excel macros, Visual Basic scripts or other configuration/scripting type technology
Understanding of workflow based logic and the ability to both understand a business process from a workflow diagram and to conceptualize it as an automated solution
Good communication skills with the ability to present technical details to a non-technical audience.
Good written skills with the ability to produce clear and concise documentation
An understanding of, and a willingness to adhere to, formal change control procedures and disciplines.
An aptitude for problem solving, with the ability to take a logical route to the source of an error.
Process oriented, easy to understand the flow in the ERP process, capture inputs and outputs, exceptions
Teaching and coaching skill
Fluent English
Preferred
Degree in engineering / business studies / economics / IT
Blue Prism Developer Certified
Starting from 1400EUR/month gross (plus a 13th month salary) based on relevant experience*
Our benefits

Besides a very pleasant and international work environment Johnson Controls offers various opportunities for future growth, a competitive salary, 13th salary, fully covered meal vouchers, monthly free workplace massage, winter vitamin package, onsite FIT days and a flexible benefit allowance so you can choose to tailor the rest of the benefits to suit your individual needs.
You will be based in our newly opened offices in the vibrant city center close to the river and Eurovea shopping center. The onsite facilities include a fitness center, coffee machines, canteen and nursery. If you are relocating to Bratislava to join JCI you will be eligible to receive a housing allowance to help you get your new life set up!
Salary starting from 2000 EUR/month gross (plus a 13th month salary) based on relevant experience.
This salary is our minimum advertised salary. We value each and every employee who joins Johnson Controls, therefore ensuring our compensation package aligns with your professional qualifications and competencies to the open position you are selected for.
Who we are

At Johnson Controls, we're shaping the future to create a world that's safe, comfortable and sustainable. Our global team creates innovative, integrated solutions to make cities more connected, buildings more intelligent and vehicles more efficient. We are passionate about improving the way the world lives, works and plays. The future requires bold ideas, an entrepreneurial mind-set and collaboration across boundaries. You need a career focused on tomorrow. Tomorrow needs you.
Job Finance & Accounting
Primary LocationSK-Slovakia-Bratislava
Organization Corporate
Overtime Status-Non-exempt
To all recruitment agencies: Johnson Controls does not accept unsolicited agency resumes/CVs. Please do not forward resumes/CVs to our careers email addresses, Johnson Controls employees or any other company location. Johnson Controls is not responsible for any fees related to unsolicited resumes/CVs.