Pregledavate arhivu oglasa objavljenih na www.posao.hr.
Ovaj oglas je istekao 05.11.2018. i više nije aktivan.
Sadržaj oglasa prikazan je isključivo u informativne svrhe.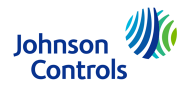 Financial Specialist with Hungarian - Statutory Accounting - WD30053873270
What you will do
You will be a part of the Corporate Financial Services Centre of Excellence (CFS COE) in Bratislava which acts as a principal point of support for EMEA Finance at Johnson Controls. The team's primary responsibility is to prepare Statutory Financial Statements for all of Johnson Controls legal entities across EMEA as well as coordinate annual statutory compliance cycles and identify process and compliance improvements. The pursuit to streamline and drive efficiencies has created an ideal environment for its member to enhance their skill set and develop their careers. They will play a key role in the implementation of a new system that will allow the organisation to more effectively bridge US GAAP and local GAAP helping to produce consistent local financial statements. Increasingly they will be relied upon as trusted partners to local Country teams across EMEA not only to complete statutory audits but to also support the integration of Tyco legal entities into the EMEA accounting framework. This is a perfect opportunity to be at the forefront of a new department within a newly formed global organisation.

How you will do it

Assist the CFS Manager in the preparation of the legal entities statutory financial statements
Support the preparation of the US GAAP vs. Local GAAP bridge and relevant adjustments
Drive and support the financial statements audit cycle
Prepare and control of account reconciliations related to Equity, Pension and other relevant non operative accounts
Support the overall statutory accounting cycle
Prepare ad hoc legal entity financial and statistical reports
Drive standardization and efficiency initiatives for the statutory compliance and reporting process
Hands on systems implementation support
Support the integration of Tyco legal entities and other M&A activity
Participate in global projects
As this is an international role, you will be expected to travel abroad occasionally
What we look for
Fluent English and Hungarian
Minimum 1 year of experience with preparing statutory financial statements
Experience with US GAAP and or Local GAAP
Knowledge of Audit process is an advantage
Starting salary from 1450EUR/month gross (plus a 13th month salary) based on relevant experience.
This salary is our minimum advertised salary. We value each and every employee who joins Johnson Controls, therefore ensuring our compensation package aligns with your professional qualifications and competencies to the open position you are selected for.
If you are applying from abroad please research cost of living in Bratislava to establish your salary expectations.
Our benefits

Besides being a diverse, international working environment Johnson Controls offers opportunities for professional growth and future career prospects for future growth, a competitive salary, 13th salary, fully covered meal vouchers, monthly free workplace massage, winter vitamin package, onsite FIT days and a flexible benefit allowance so you can choose to tailor the rest of the benefits to suit your individual needs.
You will be based in our newly opened offices in the vibrant city center close to the river and Eurovea shopping center. The onsite facilities include a fitness center, coffee machines, canteen and nursery. If you are relocating to Bratislava to join JCI you will be eligible to receive a housing allowance to help you get your new life set up!
Who we are

At Johnson Controls, we're shaping the future to create a world that's safe, comfortable and sustainable. Our global team creates innovative, integrated solutions to make cities more connected, buildings more intelligent and vehicles more efficient. We are passionate about improving the way the world lives, works and plays. The future requires bold ideas, an entrepreneurial mind-set and collaboration across boundaries. You need a career focused on tomorrow. Tomorrow needs you.
Job Finance & Accounting
Primary LocationSK-Slovakia-Bratislava
Organization Corporate
Overtime Status-Exempt