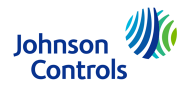 Country Finance Manager - EMEA - 163498
What you will do
We are hiring a Country Finance Manager in our business center, based in Bratislava. This individual will be the Finance Partner for the Business Unit Finance (BUFs) based in country and will be the primary owner of the General Ledgers assigned to him/her. As such they will be responsible for the proper closing and statement of the accounts and be the first point of contact for any queries and audits. This role will also be responsible for compliance and ensuring a robust internal control environment in his/her assigned region. In addition this person will act as intermediary between the Bratislava Business Center and other shared services and the Business ensuring close cooperation and fast issue resolution.

How you will do it

Primary owner of the General Ledger (GL) and first contact for GL reports, queries and audits
First contact point for BUFs for issues relating compliance and integrity of accounts
Maintain a robust internal control environment at country level and ensure compliance to corporate Internal Control principles and policies
Drive efficiency and improve internal controls e.g. reducing manual journals and process exceptions
Own the month end close and coordinate month end close calendar
Ensure financial reporting compliance to relevant internal policies, internal/SOX controls and US GAAP
Review Monthly Journal Entries and Balance Sheet Account Reconciliations ensuring appropriate authorization, and that financial reports fairly represents the financial condition and the results of the operations and is free from any material omissions
Follow-up of MEC issues and proposal of resolution
Preparation of monthly, quarterly and year-end reporting schedules
Leading regular (Balance Sheet review, Month End Close) and ad-hoc calls with business
Transition support for activities transferring into the BBC
Leading internal projects – merge/split of entities, migration to other ERP, leading of UAT, etc.
Promote effective communication between the BBC and business through first-hand knowledge of the business and BBC owners, processes and issues
Act as first escalation point for issues that doesn't get resolved between BBC processing teams and business functions
Act as intermediary to ensure close cooperation and effective communication between the business and internal service providers (CFS, BBC, treasury etc.) and drive allocation of activities per agreed taxonomies and SLAs
What we look for
Required
Finance & Accounting degree or equivalent
6 years Complex Finance or Controlling experience
Excellent communication
Strong customer and business orientation
Desire to develop business acumen
Leadership skills
Financial Analysis
Ability to write and speak fluent English
Preferred:
ACA, ACCA, CIMA, CPA
Audit, Internal Control, Financial Compliance, FP&A
Shared service centre experience
Team Leading
Manufacturing, Engineering and Consumer Goods
Experience of US GAAP,
SOX
P&L, General Ledger, Project Management
ERPs (SAP, iScala, Oracle), HFM
Multilingual
Starting from €2800 per month gross (plus a 13th month salary) based on relevant experience*
*This salary is our minimum advertised salary. We value each and every employee who joins Johnson Controls, therefore ensuring our compensation package aligns with your professional qualifications and competencies to the open position you are selected for.
If you are applying from abroad please research cost of living in Bratislava to establish your salary expectations.
Our benefits
Besides being a diverse, international working environment Johnson Controls offers opportunities for professional growth and future career prospects for future growth, a competitive salary, 13th salary, fully covered meal vouchers, monthly free workplace massage, winter vitamin package, onsite FIT days and a flexible benefit allowance so you can choose to tailor the rest of the benefits to suit your individual needs.
You will be based in our newly opened offices in the vibrant city center close to the river and Eurovea shopping center. The onsite facilities include a fitness center, coffee machines, canteen and nursery. If you are relocating to Bratislava to join JCI you will be eligible to receive a housing allowance to help you get your new life set up!
Who we are
At Johnson Controls, we're shaping the future to create a world that's safe, comfortable and sustainable. Our global team creates innovative, integrated solutions to make cities more connected, buildings more intelligent and vehicles more efficient. We are passionate about improving the way the world lives, works and plays. The future requires bold ideas, an entrepreneurial mind-set and collaboration across boundaries. You need a career focused on tomorrow. Tomorrow needs you.
Job: Finance & Accounting
Primary Location: SK-Slovakia-Bratislava
Organization: Bldg Technologies & Solutions
Overtime Status: Non-exempt
To all recruitment agencies: Johnson Controls does not accept unsolicited agency resumes/CVs. Please do not forward resumes/CVs to our careers email addresses, Johnson Controls employees or any other company location. Johnson Controls is not responsible for any fees related to unsolicited resumes/CVs.