Pregledavate arhivu oglasa objavljenih na www.posao.hr.
Ovaj oglas je istekao 06.08.2019. i više nije aktivan.
Sadržaj oglasa prikazan je isključivo u informativne svrhe.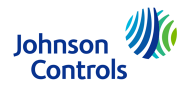 Corporate Communications Manager (m/f) - WD30075151177
What you will do

Communication is more than just words. Communication, at its core, is about people.
As our Corporate Communications Manager, you are a leader of people at our Bratislava Business Center. You are passionate about what makes employees happy, what unifies them, what educates them, what connects them to their colleagues all over the world.
For you, a happy workplace is an open, transparent, sharing environment – and you are driven to create tools and content that enables that culture. In addition, you are a strategic thinker. You work with our leadership team to address critical issues via communications, understanding the bigger picture and business needs of the company.
Reporting to the Johnson Controls Corporate Communications team and connecting with colleagues from other shared service centers globally, you will pioneer the rollout of our corporate brand and values at the Bratislava Business Center.
To achieve these goals, you will use your established content creation and excellent writing skills to create regular messaging at the center. You will consult with both the management team and employees to understand communication opportunities and to create and drive content to address those needs. You will align with Corporate Communications leadership to drive best practices and establish a strong identity of connectivity and belonging to the wider company.
And you will do things we have not outlined here – because you are driven to continuously improve, to problem solve, to evolve, to surprise. You are more than a communicator – you are one of us and we can't wait to meet you.

How you will do it:


To be able to read, understand and decipher key messages on our business strategy and communicate them in a simple, engaging and informative way
To assist in the research, writing, proofing and editing of news articles for the company intranet, the local newsletter and other news publications as applicable.
To assist in the script writing and filming of quarterly video updates, podcasts and articles.
To support and help drive the internal digital strategy for use of Podcast, Social and Video
Identify, research, and present on opportunities for the communications team, including but not limited to, strategic business partners and third-party vendors and build a strategy to communicate corporate goals to all audiences.
Support the development and implementation of multi-touch communication campaigns for change management programs in alignment with the Regional Business Center Organization (RBCO) communications leadership
Work cross-functionally to help develop communication best practices and promote adaption and consistency across the center
Proactively communicate with stakeholders during all phase of a communication campaign's lifecycle.
Manage projects and relationships with agencies, vendors and contractors, including budget management and associated administration duties.
Continuously increase knowledge of communication best practices and help us improve day-to-day activities.
Qualifications

What we look for

Required:


Degree educated
Excellent writing, copy editing and communication skills
Hands on experience conceptualizing and driving integrated communications campaigns including PR and newsletters and other vehicles
Advanced communication skills, ability to communicate complex concepts clearly to multiple audiences
Strategic and entrepreneurial mindset
Ability to work independently
Excellent time management skills
Strong interpersonal skills
Preferred:
Creative design skills such InDesign, Adobe photoshop, etc
Experience in Employee Engagement, Brand Design & Development
Our benefits
Besides a very pleasant and international work environment Johnson Controls offers various opportunities for future growth, a competitive salary, monthly bonus, fully covered meal vouchers, monthly free workplace massage, winter vitamin package, onsite FIT days and a flexible benefit allowance so you can choose to tailor the rest of the benefits to suit your individual needs.
You will be based in our newly opened offices in the vibrant city center close to the river and Eurovea shopping center. The onsite facilities include a fitness center, coffee machines, canteen and nursery. If you are relocating to Bratislava to join JCI you will be eligible to receive a housing allowance to help you get your new life set up!
Salary compensation starting from 2500 EUR/month gross (plus an ongoing monthly bonus that starts after your first 6 months) based on relevant experience*
This salary is our minimum advertised salary.
We value each and every employee who joins Johnson Controls, therefore insuring our compensation package aligns with your professional qualifications and competencies to the open position you are selected for.
If you are applying from abroad please research cost of living in Bratislava to establish your salary expectations.
Please apply using an English version of your CV
Who we are
At Johnson Controls, we're shaping the future to create a world that's safe, comfortable and sustainable. Our global team creates innovative, integrated solutions to make cities more connected, buildings more intelligent and vehicles more efficient. We are passionate about improving the way the world lives, works and plays. The future requires bold ideas, an entrepreneurial mind-set and collaboration across boundaries.
You need a career focused on tomorrow. Tomorrow needs you.
Job: Communications & Corporate Affairs
Primary Location: SK-Slovakia-Bratislava
Organization: Corporate
Overtime Status: Exempt