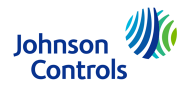 Collections Specialist (m/f)
What you will do
Our Cash Collections team work to maximize the timely collection of cash from our customers around the globe, through the effective management of enquiries made and received by telephone. We work to keep our aged debt to a minimum through timely action of outstanding debt.

How you will do it
In your role as a Collections Specialist you will be responsible for activities related to a broad cross section of Johnson Controls customer portfolios. You will manage Collection processes, provide early stage customer service and, where necessary, raise cases involving customer complaints. You will also support other finance operations by providing and receiving information from customers regarding billing, collection and cash application.

During your normal daily activities, you will need to maintain call logs and expected payment dates using your daily interactions with customers to encourage timely payment, as well as proactive contact on non-due invoices.

You will be expected to analyze aging debt reports and initiate calls to, as well as receiving calls from, customers. With a strong analytical approach, you will support the business by understanding customer complaints, assist with the research of cases to resolve billing and commercial customer service issues on accounts and support actions to prevent delinquent payment.

What we look for
Fluent in English, strong verbal and written communication skills
0 - 3 Years in combination of collections, customer service, inside sales, AP or related experience.
To perform this job successfully, an individual should have basic skills in accounting software related to collections; and intermediate skills in Microsoft® Word, Excel, Outlook, and Internet navigation and research, including ability to utilize basic formulas, pivot tables and v-lookups
Excellent customer service, organizational, communication, and follow-up skills, with the ability to work in a fast paced team environment while meeting deadlines
Ability to perform moderately complex account reconciliation preferred (experience pulling and analyzing data from ERP and other systems and demonstrated knowledge and experience in reconciling accounts along with demonstrated capability of presenting outcomes to customers)
Solid self-management
Team player with pro-active approach and problem solving personality
Innovative and constantly looking for opportunities to improve
Experience of working in Shared Service Centre/Retained/Outsourced environment an advantage
Our Benefits:

YOUR CAREER
Competitive salary (13 salaries a year)
Multi-cultural environment
Dedicated career development opportunities
Language and training courses
Internal networking/development groups
YOUR HEALTH
Medical coverage; Vitamin program and Flu vaccination
On-site fitness center and organized sport offerings
Monthly workplace massages
YOUR CULTURE
Employee referral and recognition programs
Commitment to social responsibility and engaged company culture
Annual events for employees
YOUR PERKS
Relocation allowance and assistance for moving to Bratislava
Meal vouchers fully covered by the company and on-site canteen
Company preferential rates/discounts and Flexible benefit allowance
Minimum 20 days annual leave
Outdoor terraces and shared park
On-site kindergarten
You will be based in our newly opened offices in the vibrant city center close to the river and Eurovea shopping center.. The onsite facilities include a fitness center, coffee machines, canteen and nursery. If you are relocating to Bratislava to join JCI you will be eligible to receive a housing allowance to help you get your new life set up!
At Johnson Controls, we're shaping the future to create a world that's safe, comfortable and sustainable. Our global team creates innovative, integrated solutions to make cities more connected, buildings more intelligent and vehicles more efficient. We are passionate about improving the way the world lives, works and plays. The future requires bold ideas, an entrepreneurial mind-set and collaboration across boundaries. You need a career focused on tomorrow. Tomorrow needs you.
Johnson Controls is an equal employment opportunity and affirmative action employer and all qualified applicants will receive consideration for employment without regard to race, color, religion, sex, national origin, age, protected veteran status, status as a qualified individual with a disability, or any other characteristic protected by law. If you are an individual with a disability and you need an accommodation during the application process please email you Recruitment or HR Contact.
functions: Account receivables
sectors: Other
statute: Permanent full-time
experience: Entry level
To all recruitment agencies: Johnson Controls does not accept unsolicited agency resumes/CVs. Please do not forward resumes/CVs to our careers email addresses, Johnson Controls employees or any other company location. Johnson Controls is not responsible for any fees related to unsolicited resumes/CVs.